Industrial Sector Expertise
Navigation: Expertise > Industrial
---
For more than 90 years, industrial work has been the very foundation of our company. Understanding that "time is money", rapid-completion schedules for projects is always a prime consideration with MidCon's industrial work.
Our company strives to produce an end product that is functional, reliable, minimal maintenance and low cost. We have the means, experience and know-how when it comes to planning: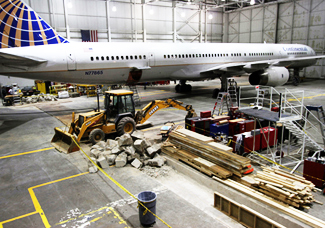 Corporate Headquarters &amp General Offices
Warehousing
Distribution Facilities
Interior &amp Exterior Renovations
Laboratories
Light &amp Heavy Manufacturing
Crane Bays
Machine Foundations
Being an industry leader for many decades in Northeast Ohio, we continue to include the industrial market as a mainstay for our company.
FEATURED INDUSTRIAL PROJECTS